Drivers Seat Filter Replacement
Submitted by

gtrrider

on Thu, 09/06/2012 - 09:54
DISCLAIMER: I am not responsible if you screw this up. Its really really really hard to do, but its your own fault if you do. This is just for reference.
I decided to change the filter in the drivers seat this weekend.
It is recommended in the owners manual that it be replaced every 15K and at the price the dealer wanted, more on that in a minute, it seems absurd.
My local dealer quoted me 2 hours of labor based upon the instructions from the factory. At $100/hr this becomes a $300 repair job. Following this guide: $25ish or possibly free and less than 30 seconds of time.
Here is a diagram of the bottom of the seat: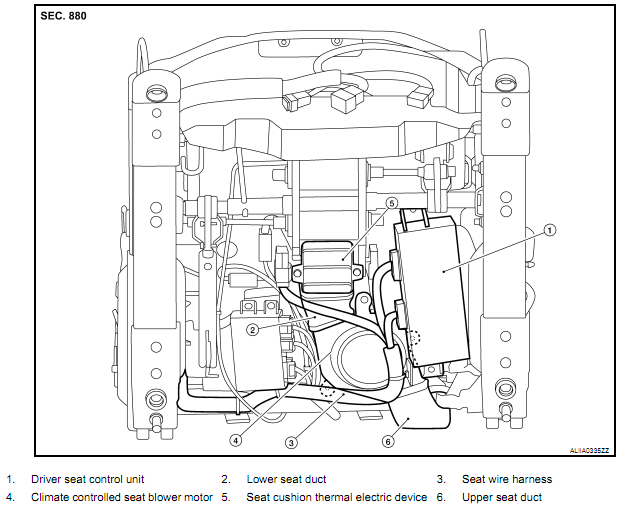 The area where the filter is located is item 4. It is the round hole, this is the entrance to the blower motor and where the filter goes (red circle).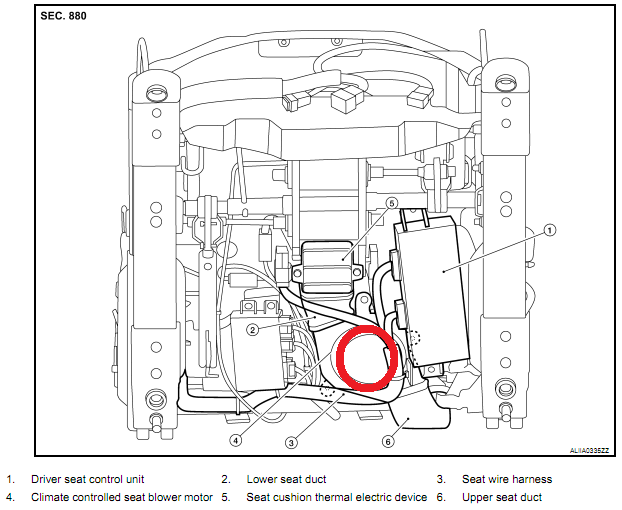 This job is actually very very simple, if it takes longer than 30 seconds you are doing something wrong.
Step 1)Raise the back of the drivers seat as high as possible
Step 2)Insert hand under the seat on the left of the seat if you are facing forward. About 3 inches in you will feel a fuzzy disk. Spin that counter-clockwise (your hand is upside down) and remove.
Step 3)Replace filter.
Your done.
AFTER I went through the effort of disassembling the seat back and looking around I realized how easy this job is.
So the next thing I noticed. This is just a synthetic fiber mesh. There is no paper involved. So I just washed mine with dawn and let it air dry for a few minutes. This cleaned it 90% of the way, it was pretty gross to start with. Here is the after, sorry no before pics:
Front (fuzzy side):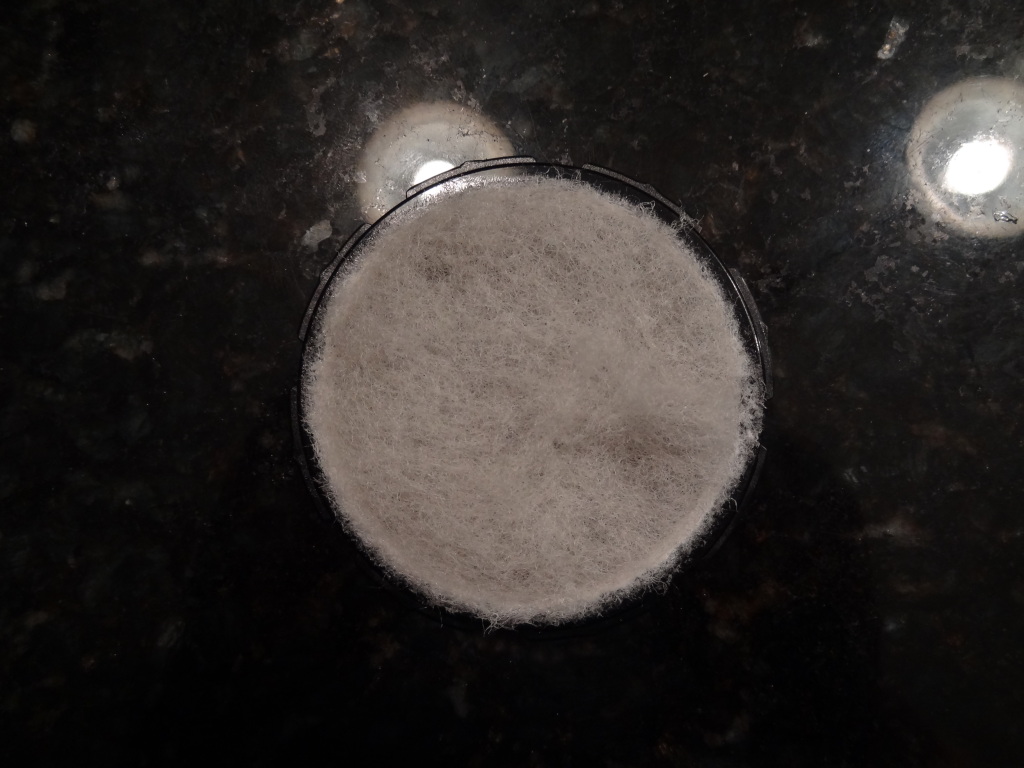 Back (Rigid side):

When inserting make sure that you put the rigid side up. The fuzzy side should be facing the floor of the car.
Now the next thing I got to thinking, the price. The nissan dealer quoted $96.XX+tax and no one seems to have heard of them or for that matter has them in stock. After seeing the part if I had paid their price I would have been EXTREMELY pissed. I found a local infiniti dealer who had one in stock for the same price but there is a much better solution.
My dads 2011 F-250 King Ranch has the air conditioned seats on both sides. He has yet to replace the filter but he knows it can be done in less than a minute. So we took his filter out, and sure enough, IT IS EXACTLY THE SAME! My guess is there is a patent on this and every manufacturer leases that patent, which could explain why there are no aftermarket parts available from any of the local parts stores or even rock auto. But the local ford dealer only wants $42 for them...still there is a better deal to be had. There is a guy online Parts Guy Ed who has them for $22.21 + S/H depending on the situation. There might be other places that have them for less, if you find them post them for others.
Bottom line, don't pay the inflated nissan prices. It is exactly the same part, I know this is hard to believe but it is true. I put my dads part into my drivers seat blower motor, and mine into his and there were no fitment issues whatsoever.