FrankenCAR Performance Product Update
Submitted by

gtrrider

on Sat, 08/04/2012 - 09:07
FrankenCAR says on their website, "The sound you will get with this intake is utterly incredible, it?s sure to give your neighbors a shock!!! Increases intake velocity and smoothes out airflow over traditional pop style intake, without the high end restrictions from a traditional long tube CAI, this hybrid intake is the perfect all around setup. No drilling, no permanent modifications, no danger of sucking up water from a low hanging filter." FrankenCAR states that with complete confidence and amazingly they were 100% right! Please continue in and see what we thought about their "Stage 2 Intake System".
We would like to thank Steve and Scott at FrankenCAR for answering all of our questions as best as they could in a reasonably short time span for such a busy company. We havent hit our mark as far as cleaning is concerned so we would just like to advise those that there is a K&N Filter cleaning system that you can purchase from any of your local automotive parts stores. K&N recommends, "A service interval of 100 miles in a desert-racing environment to 50,000 miles for normal street use." That is almost 15x that of a regular paper filter which requires maintenance after 5000 miles.
As far as performance is concerned, we find the Midpipe+Intake setup far surpasses the standard filter method which provides a very irritating low end lag that any automatic owner would learn to hate. With this setup the lag is far from noticeable and even as some have acknowledged that the standard resonator provides more power overall the midpipe without a doubt gives some very nice throaty sound.
All in all, this has been a joy to have installed on our Project Maxima, and a joy to review for those up and coming Maxima Enthusiasts questioning what they should install on their Maximas next.
Pictures after 8 weeks of usage: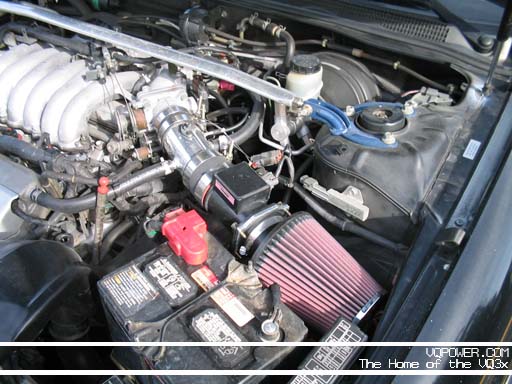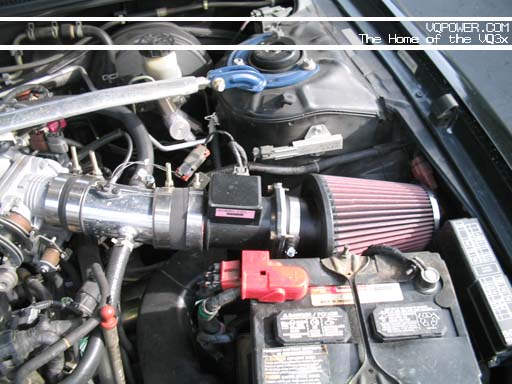 *To view the videos properly you need to acquire Divx (Download Here)