JT Autostyle Body Kit (95-99)
Submitted by

gtrrider

on Fri, 08/03/2012 - 16:39
This kit is made from fiberglass, and it is a full front and rear bumper replacement and side skirts. You will lose your front turn signals, but you can always somehow rewire your clearance light or you can just use side markers or something. This kit is really awesome to see and to give you a little look here it is: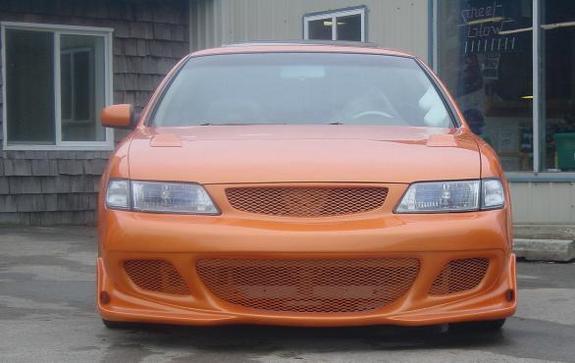 Retail price on this awesome kit is $1200. And AP-Signworks pricing will be as follows:
1-2 people - $925
3-4 people - $890
5 people - $850
Shipping will be $150, and the kits will ship from JT directly. You can pay via credit card, paypal, money orders, etc. Also, They are selling individual pieces. They don't count toward the GB, but they are discounting them anyway.
Front Bumper - $350
Rear Bumper - $350
Side Skirts - $300
Shipping is also $150 for each individual item (JT's policy) so it may be better for a couple of guys to split up a kit. Better pricing that way, and you'd save a ton on shipping. FYI, UPS will ship a bumper for like $40.
Currently, this is the most exclusive kit available for the Maxima. There are hundreds of Sarona's out there, already over a hundred Skyline kits, countless Stillen kits, a bunch of Erebuni's, and even lots of Ionic Designs. But there are only a handful of the JT kits out there, you can count the number on your two hands. So if you want something exclusive and different, this is the way to go. Plus the price is lower than any of the other fiberglass full bumper replacement kits.
If you're interested, email Jeff at sales@ap-signworks.com or call him at 678-468-9041. I haven't set a deadline for this buy yet, that will depend on the initial responses I get. Thanks.