The New VQ35HR Motor
Submitted by

gtrrider

on Tue, 08/14/2012 - 16:48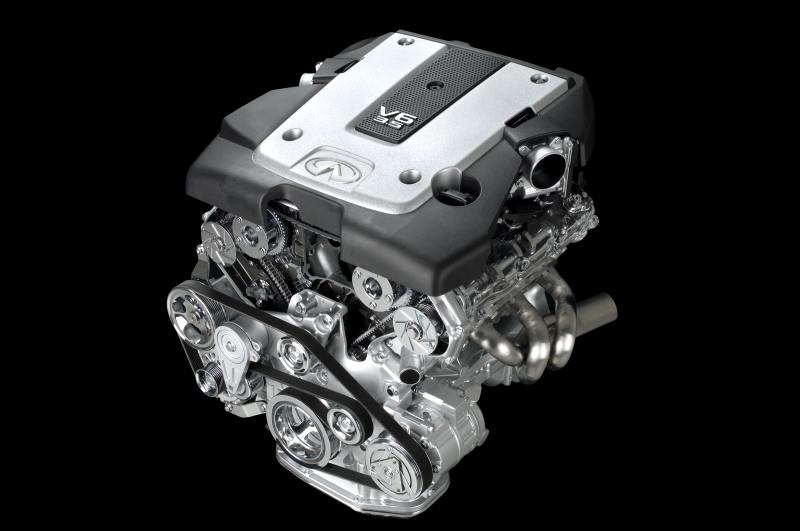 Key Features of the HR Motor:
10.6:1 compression pistons from the 10.3:1 in the VQ35DE, with first-ever mass-production usage of diamond-like carbon (DLC) coating.
Asymmetrical piston skirt configuration for weight and friction reduction, allowing a smooth power band up to the 7500-rpm redline with an SAE corrected 306hp.
Lengthened, pressure-cast connecting rods for reduction of piston side forces.
Perfectly symmetrical true dual exhaust system.
Isometric tubular steel exhaust manifold
Phenolic plastic intake plenum, replacing the cast aluminum design of the prior VQ. Mirroring the dual exhaust is a dual intake system with twin air boxes and dual throttle bodies.
Bed plate-type lower block to hold the crank.