WarpSpeed Performance Subframe Connectors 95-99
Submitted by

gtrrider

on Thu, 08/16/2012 - 09:46
Looking through the plethora of Modifications for the Maxima, we had yet to profile the most important aspect to a insure handling and ride quality and that is, the Vehicles Subframe. "The principal purpose of using a subframe is to isolate vibration and harshness from the rest of the body. For example, in an automobile with its powertrain contained in a subframe, forces generated by the engine and transmission can be damped enough that they will not disturb passengers."-Wikipedia. For whatever reason, Nissan decided that a flexible, thin, ill-composed subframe would suffice for their flagship model. Dallas Ziegler, owner of Warpspeed Performance, devised a solution to this which would entail constructing a attachable subframe brace which significantly reinforces the chassis.
Application:
95-99 Nissan Maxima's

96-99 Infiniti I30s
Additional Note:
Stage 1 requires welding of material to frame of vehicle

Install MUST be performed on 4 post lift or ramp (disregarding this will result improper/impossible door closing)

Installation Preparation Material REQUIRED
!! $25 OFF Discount when this Review is mentioned.!!
Part Number Information:*
Stage 1 -WSP Subframes
$150

Stage 2 (Stage 1 Included) - WSP Subframes
$225

Stage 3 (Stage 1/2 Included) - WSP Subframes
$250
Where To Purchase:
Tools Required for Installation:
Sockets and Wrenches

Jack Stands

Welding Equipment

Expanding Foam

3M Rubberized (Undercoating) Paint

Scraping Tool/Wire Wheel

Magic Marker

Spray bottle with water
Installation Process: Stage I
For best result it is highly recommended that someone with experience install this modification as improper installation could significant decrease performance on an already poor structure!
Installation is a bit difficult without a helper or floor stands. Before you begin, we would like to emphasize that this can get very dangerous, and would advise using proper eyewear! If you are not familiar with welding, fire hazards may occur, take your time through these procedures!
Place the two Stage 1 pieces up against the car as mockup and proceed to mark where you will need to scrap away the factory undercoating. After marking where the undercoating will be removed, begin scrapping until bear metal is present. Uncovering the bare metal allows for a solid surface for the welding to adhere to, be sure to remove 1-2" extra undercoating ensuring a potential fire does not occur.
After you have successfully removed all work areas of undercoating, have your helper or floor stands support the SFC while you tack starter beads on each welding point. Proceed to tack from the rear curve mounting point forward to the front tab, being sure to apply undercoating spray when all is tacked on. Repeat the same procedure for the other side.
Installation Process: Stage II/III
Now that you have Stage I installed, the following installation is child's play really. WSP has taken the time to mark off each stage for you to make installation that much simpler. What needs to be done is bolt everything in loosely (bolts supplied by WSP in marked bags) to ensure fitment is perfect. If you are worried about the distance between the connections being different from another car, don't worry WSP has allowed for some adjustability. Newer models may require the removal of a Muffler Brace which would run in the very center where Stage II center bracing now resides. Be sure to mount Stage III braces above Stage II bracing for the front and rear. Installation complete! If you hadn't done so yet, apply a generous amount of expanding foam in the front most openings of the SFC Stage I. Allow the foam to expand followed by more undercoating on the now expanded foam.
Product Review:
Pros:
Planted cornering
Greatly Improved Stability
Improved Ride quality
Superior build quality
Ease of Installation
Reasonable Pricing
Cons:
Slight ground clearance Issues
Added weight (28lbs -Stage III)
Performance tires are necessary for full advantage.
Comparison: Fitment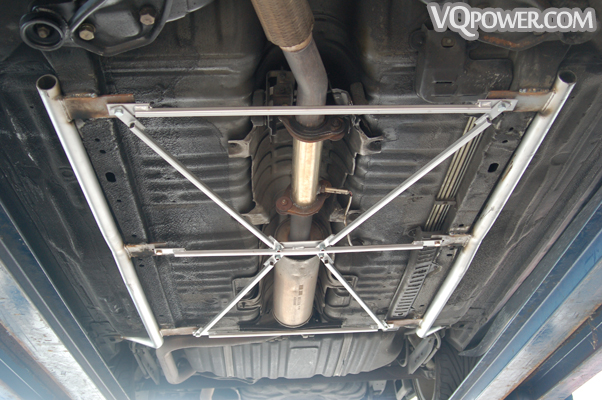 The Muffler shop where these SFC's were installed had no difficulty at all installing this product on our 12yr old Nissan Maxima. No straightening or readjusting of this product was necessary to complete the installation of Stage's II/III all went according to the design of WSP. Stage I followed the bodyline all the way through making it a extremely tight fitting/well constructed piece. Thanks to WSP for devising the adjustability of Stage's II/III making it that much more convenient if there were a problem of misalignment in the factory subframe. A++
Comparison: Handling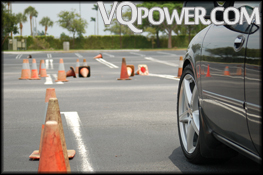 From Initial seat taking a more planted structure is immediately noticed throughout. Lane changes are effortless, more so than a basic Suspension (Spring/Strut) Setup. Uneven pavement lane changing has been drastically improved with all uncertainness of control taken away. Cornering is improved dramatically, all suspension components are now highly focused rather than the flimsy structure of Nissan's Subframe. Your tire selection is now a more important part of the scenario if you are planning to take full advantage of this SFC system. Body roll is almost non-existent on very sharp corners (yea, you can take hard corners now) with the car traveling in a more controlled one fluid motion. Acceleration through turns is more of a joy as the car returns predictable feedback to the driver when the limits are being reached. Some would find the additional load of the SFC's to be a downfall, but the benefits outweigh the added weight (28lbs) substantially. A++
Comparison: Ride Comfort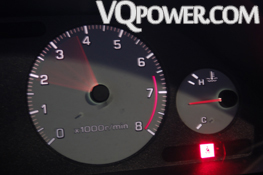 Chassis Rigidity has become more of a firm but composed ride even through very harsh road deformations. Interior Comfort is more enjoyable with little to no shuttering over larger bumps, but more of a pleasing "thud". This isn't to say that there are no interior vibrations, but they are absorbed with more of a finesse as though you were driving a much more expensive luxury car. Acceleration/Deceleration pitching towards the front/rear of the car has been transformed into a minimal full chassis lean allowing the front wheels to get more traction with the ground. A++++
Overall
I would imagine the installation of just Stage I would be sufficient for most, but with the added security of Stage's II/III who cannot resist? Further down the line we intended to install some Coilovers to better utilize the range of stability the SFC have now put us in. This product is Hands down one of the top 3 modifications to be installed on a Maxima whether it be your tuner, beater, or your family car this product clearly WORKS.