headlight
Submitted by

gtrrider

on Tue, 08/14/2012 - 16:13
Have you ever looked at the front end of your car and thought, "WOW, these headlights look terribly dated!". Well some have thought this and have ventured off into purchasing newer 97-99 Headlights which are constructed of lesser plastic material rather than glass of the 95-96 Model years which over time turns a nice shade of yellow. Although the 97-99 headlights do sport a rather clean look with clear outer lens they have that slight problem of turning because of the plastic lens.
Submitted by

gtrrider

on Sat, 08/04/2012 - 12:50
This new headlight and corner light assembly feature a clear/black housing. Based on the 97-99 Plastic headlight assembly with reflector style backing to project light these are sure to stand out from the rest and give your Maxima a clean new look. This set includes a clear 97-99 style corner light which uses the same reflector style backing and a black painted outer surrounding. Supply is limited!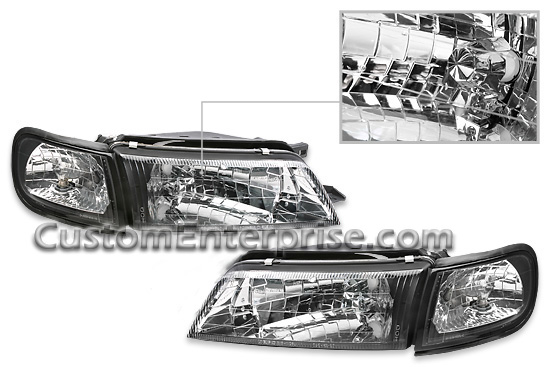 Submitted by

gtrrider

on Sat, 08/04/2012 - 10:02
Yes, that is right ONE piece headlights for your Maxima or I30! These are OEM equiptment deriving from the Nissan Cefiro in Japan so that provides a direct bolt-on fit to your Infiniti I30. To have them install on your Maxima would require some slight modification to the assembly itself NOT to your car body.