nitrous
Submitted by

gtrrider

on Fri, 10/19/2012 - 17:07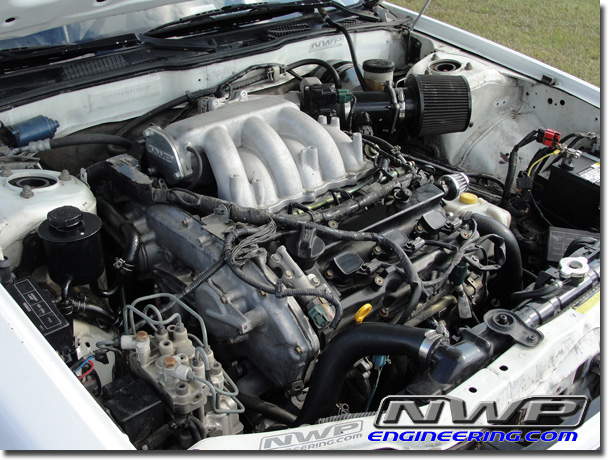 Aaron, owner of NWPEngineering, took on a special task of installing a full VQ35DE into his 1992 Nissan Maxima SE Auto. What that swap entailed was a complete ECU, harness, cluster, and sensors from the donor vehicle. Not to make things more difficult but this was not just a standard engine transplant but a completely overhauled and built VQ35 made to run the 1320. "No Dyno numbers. I'm really only concerned about how fast the car actually is instead of what kind of power it puts down to the wheels."
Submitted by

gtrrider

on Mon, 08/06/2012 - 16:04
Early Last Race season, Matthew Pelto trapped a record breaking 11.91 @ 117mph in his 98 GXE. During off season Matt tuned a bit raising boost pressure from 13.5psi to an incredible 16.5psi with a wet 30 shot of nitrous. Warming up his Slicks, and launching at near 7k he was able to cover the 1320 in a new set time of 11.5 @ 121mph. Congrats to Matthew and his sponsor RedlineMax.com for making such things happen in the Maxima community.