swap
Submitted by

gtrrider

on Sat, 11/03/2012 - 21:34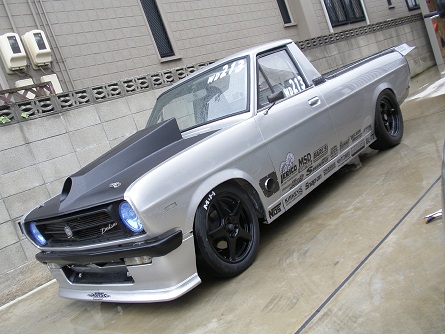 Datsun introduced the 1200 truck series in 1971 which used the B110 platform (wheelbase + running gear) as the datsun sunny passenger car. Powering this unit was an economical 1.2L 70hp A12- series engine which could easily top 29city/38hwy, blah blah blah... Here comes Kuni who is well known for shoehorning a SR20DE with a splash of nitrous into this very light weight sub 2000lbs pickup.
Submitted by

gtrrider

on Fri, 10/19/2012 - 17:07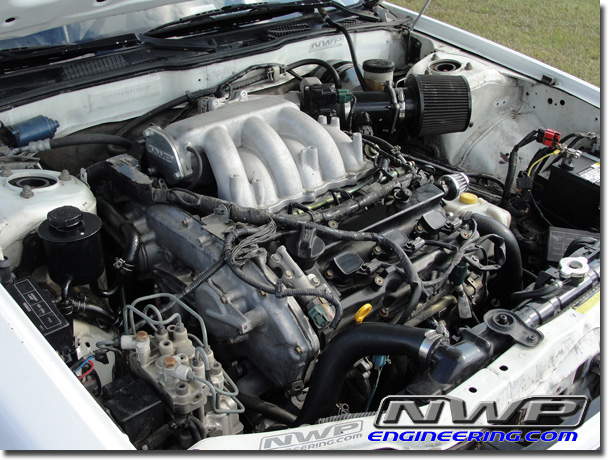 Aaron, owner of NWPEngineering, took on a special task of installing a full VQ35DE into his 1992 Nissan Maxima SE Auto. What that swap entailed was a complete ECU, harness, cluster, and sensors from the donor vehicle. Not to make things more difficult but this was not just a standard engine transplant but a completely overhauled and built VQ35 made to run the 1320. "No Dyno numbers. I'm really only concerned about how fast the car actually is instead of what kind of power it puts down to the wheels."
Submitted by

gtrrider

on Tue, 08/14/2012 - 17:10
From the mouths of those involved: