vq30de
Submitted by

gtrrider

on Thu, 10/18/2012 - 21:05
First off, what is a "Locost"?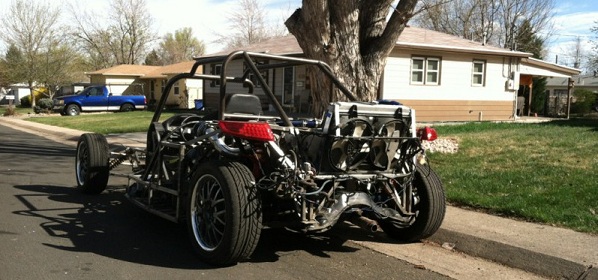 A Locost is a home built Lotus Seven replica which was a small, simple, lightweight two-seat open-top sports car produced by Lotus Cars between 1957 and 1972. In this installment LocostUSA.com forum user "evo626" uses the engine, transmission, dash panel, and other assorted bits from a donor infiniti I30 (VQ30DE) to build his garage made racer. Will this inspire you to build a "locost"?
Submitted by

gtrrider

on Sat, 08/04/2012 - 10:08
The new Cattman header/downpipe sets for the VQ30DE Maxima/I30 are ready and should arrive at our warehouse on Thursday. Although they will fit all VQ30DE engines, the O2 ports are set up for all 1995-1998 Maximas/I30s, and 1999-2001 Federal emissions. They do not have the O2 sensor ports for the 1999-2001 Maximas/I30s with CA/NLEV emissions (but the next batch will include these elements).